In response and service to the needs of its clientele, Charlie's Art Gallery also has the following:
1. Portraiture and Sketching
Studio work portraiture for individuals, couples and families can be commissioned. A prerequisite meeting between the client/s and artist of choice is first set, followed by a photo session and character and theme interview. Portrait commissioning usually takes between 4 to 8 weeks depending on the availability of the artist.
On-the-spot Sketching sessions by well known artists are also periodically scheduled in Bacolod City. Please inquire about the next sketching activity at info@charliesartgallery.com.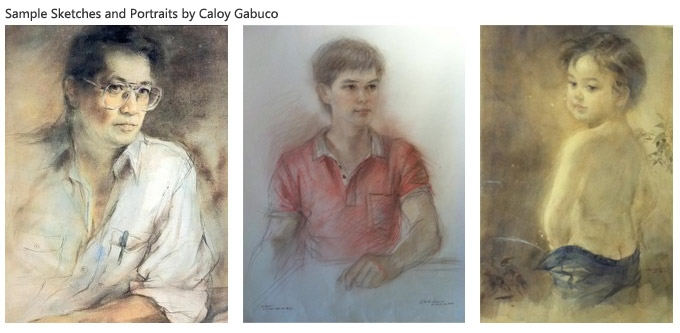 2. Authentication Assistance
Charlie's Art Gallery offers assistance in securing necessary authentication papers from the certified authenticators of various artists. For purposes of future sale and proper documentation of art collections, the need for authentication papers is recommended.

3. Framing
Framing services of regular grade and museum quality materials are also available for the convenience of the clients.
For more information, please contact info@charliesartgallery.com or call +63917-3102121